Drawing and editing flowers has always been something I love, so when I started creating new content for the new Illuztrate website SVG Flowers were first on the list. These floral elements are 3D and contain multiple flowers that can be layered up. Either keep it simple with single colours, use textured or patterned paper for interest or how about an ombré effect either the darkest colour in the middle.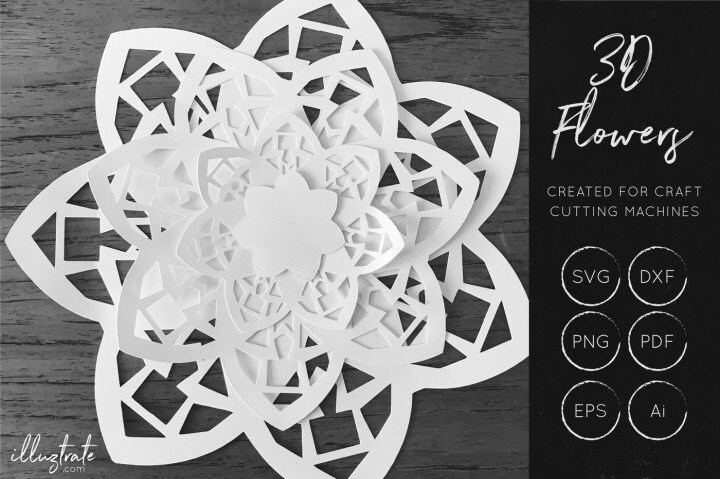 These flowers are available to purchase now as:
Please share your creations for a chance for yourself or your business to be featured here in the blog. Either email illuztrateduk@gmail.com or tag @illuztrateuk on Instagram
Also be sure to check the blog next week as one of these beautiful 3D flowers will be offered as a free gift. Don't miss shop updates by subscribing to the newsletter.